New promising service from Amazon allows vendors to showcase their brands and products with the help of designed multi-page stores. So let's find out how amazon sellers can benefit from it.
It's not a secret that Amazon has always been focusing attention on providing a unique experience on their site for both sellers and buyers. Giving amazon vendors an opportunity to design their own brand store with rich multimedia content may help to increase sales by more engaged contact with buyers.  With Amazon stores vendors are about to open a new page of shopping experience on Amazon.
What you will get:
Unique Amazon web address
Pre-made mobile and desktop layouts
Multiple pages for product catalog
Traffic from Amazon search and detail pages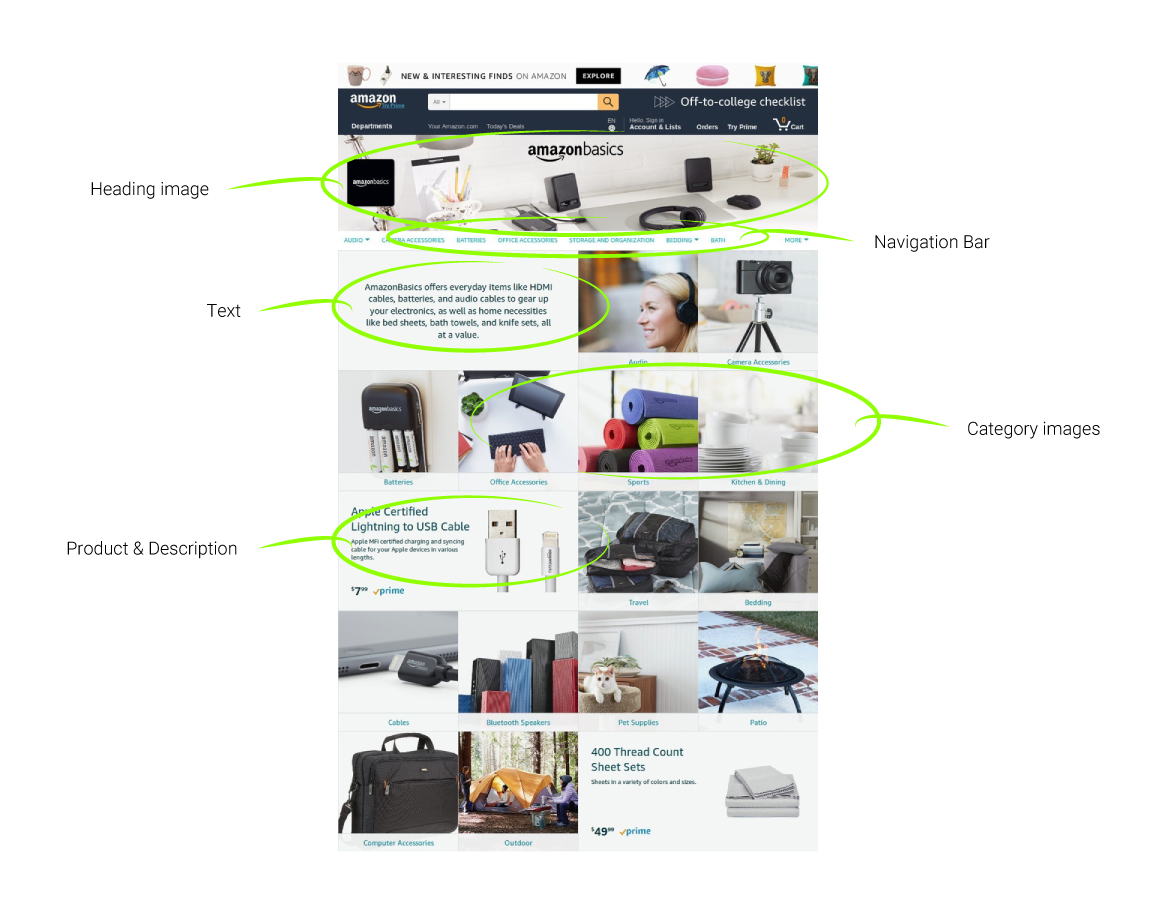 While creating Amazon Stores you are allowed to choose from three types of templates. It'll be better to primarily set up your goals about brand and products or other type of content you want to pay attention to.
1) Marquee template
Will work perfectly for those vendors aimed to tell their brand story together with products in multiple categories.
2) Highlight template
Made specially to highlight your top selling items that will accompany brand message.
3) Product grid template
The one that displays several products at once. Works ideal for related products of the same category.
All vendors have an opportunity to edit their amazon stores as many time they want until submission. Preview window will provide a live view of the page for easy editing. Before publishing your store make sure you followed amazon's guidelines to be approved: correct language and grammar; high quality images and video; no links outside of Amazon or any references to Amazon ratings rank, prices, discounts, or savings; appropriate content (plays main role in your communication with clients).
After Publishing Your Amazon Store will be submitted for moderation which can take several days. Current status of your Amazon store or any error messages will be displayed on the status bar. Obviously, it's hard to say in numbers how big will be the growth of your sales with Amazon Store. However, nobody can deny the impact it will have on the buyers as visual information forms an environment which is conducive to active sales.