Have you prepared for Amazon's biggest shopping day of the year?
Union Progress will help you to take the lead among your competitors in order to boost up your sales. Our progressive Amazon account management for your incredible performance on the Prime Day 2017.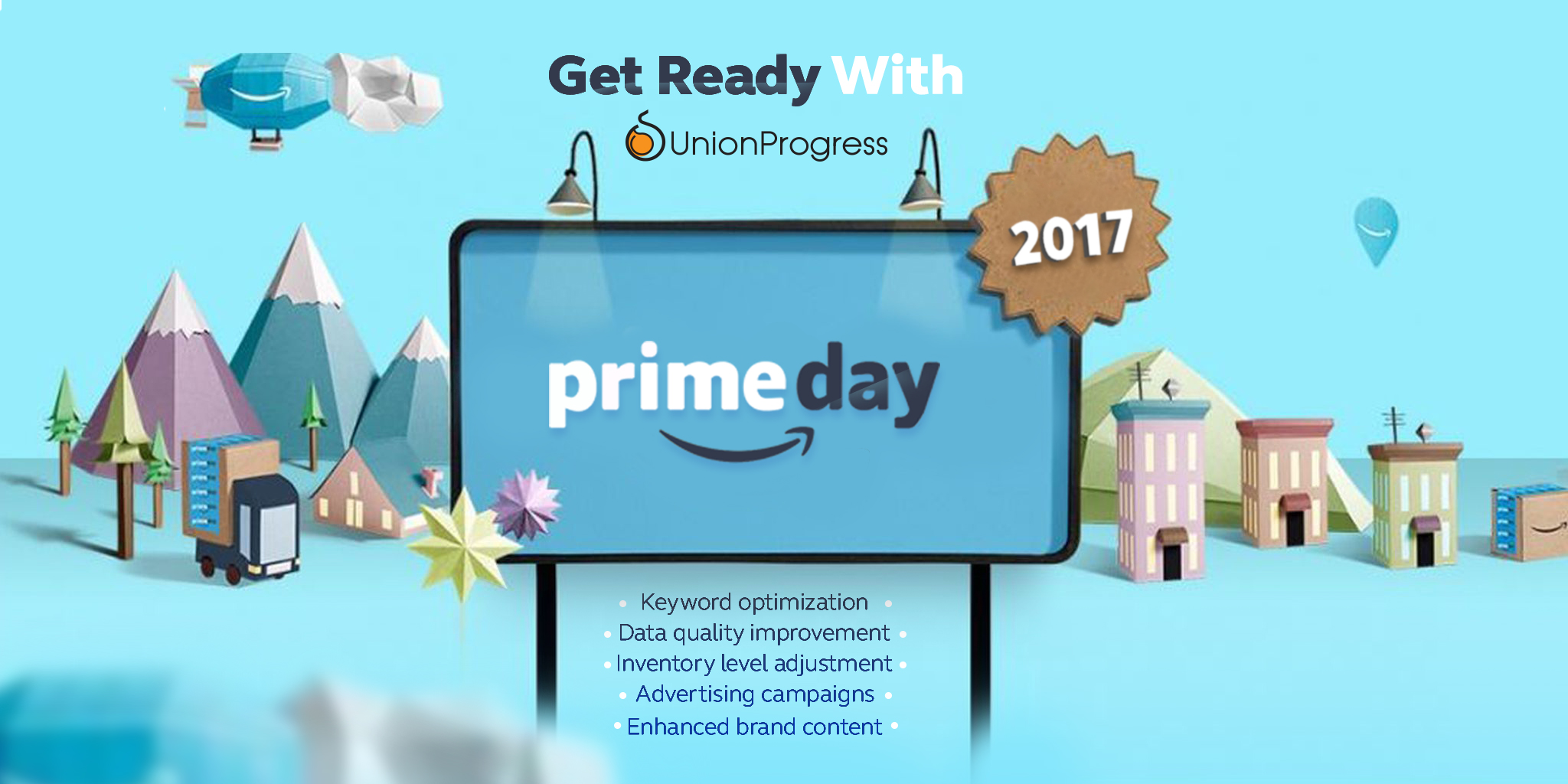 hurry up as Prime Day officially begins at 9 p.m. ET on Monday, July 10 while technically the original date was July 11. You still have a chance to get our eCommerce consulting that will provide you with practical advice on how to increase sales that day. As specialists in amazon inventory management we'll help you to optimize your seller account in the best way possible. Be sure that everything from keyword optimization, product page data quality, customer support management to enhanced brand content matters on Prime Day. That's why choosing Union Progress is a spectacular opportunity for you to get this done effectively in a short period of time.